Welcome to
Bowral Pistol Club
Our club offers target pistol for young and old. 
Fun or an Olympic dream, a challenging and interesting sport for the whole family to enjoy. You can try shooting under supervision after required safety training.
Welcome to
Bowral Pistol Club
Bowral Pistol Club was established in 1971 and moved to its current location in Belanglo State Forest in the late 1980s.
The Clubhouse will be your first area you will visit for members and visitors to sign in and will be your main meeting area. All information needed will be found in the clubhouse.
Our facilities consist of seven ranges: Four 25m Ranges used for ISSF, IPSC, Service and Black Powder Matches; a 100m Metallic Silhouette Range,  Service Single Action Range and Air Range.
The range features facilities to camp overnight in a heated bunkhouse with toilets and showers and also features parking for caravans and motor homes during major events.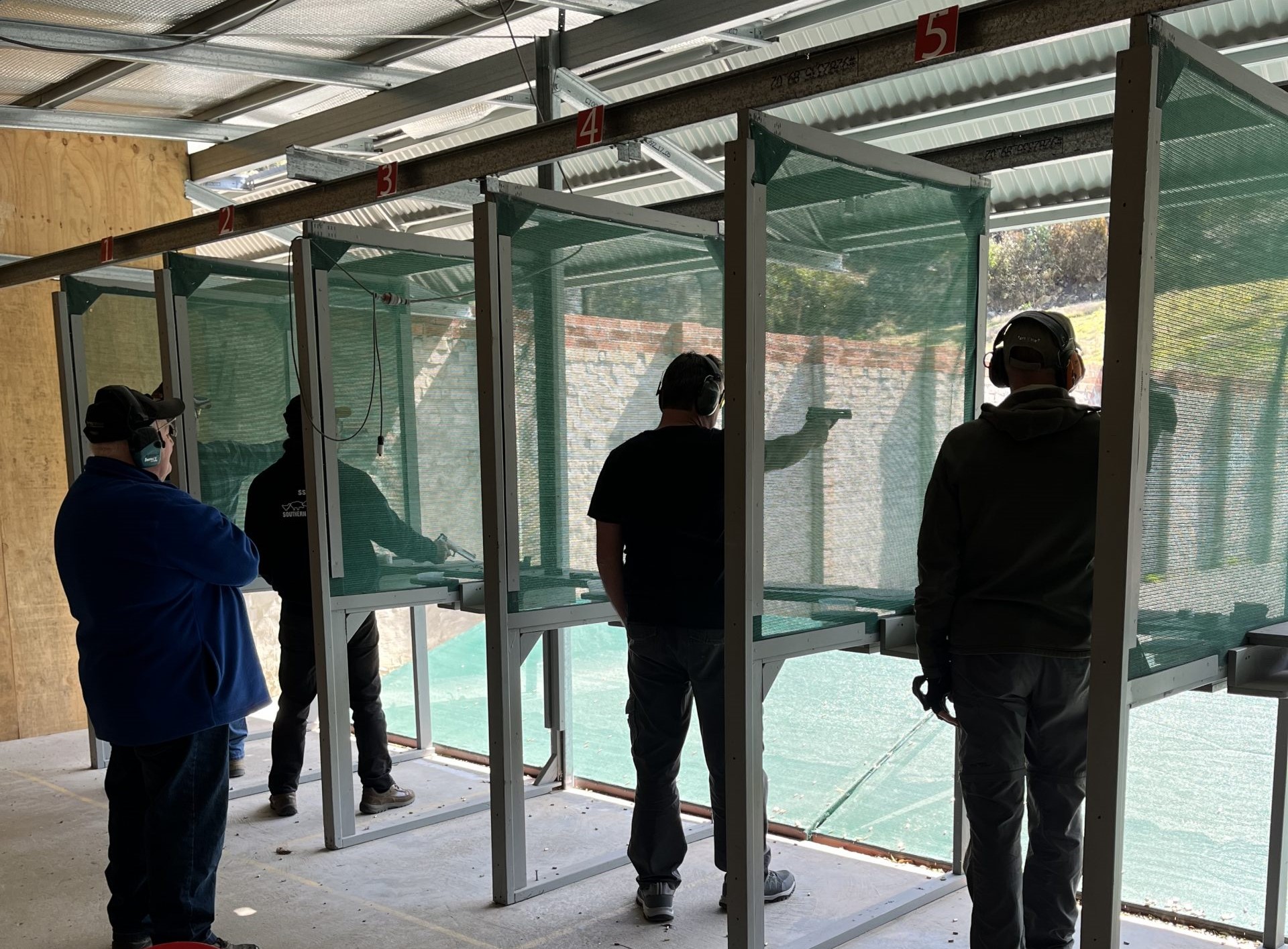 The Lifeblood Of Our Club
We have about 200+ Members and while past and present Members of the Club have represented Australia internationally, the majority of Members enjoy shooting at more moderate levels of the sport. We cater for every skill level with the emphasis on safe shooting.
We can cater for first time shooters, probationary shooters, novice shooters all the way up to experienced shooters.
Safety is a high priority at our range and is taken very seriously. We have a number of rules and regulations that must be heard to at all times. These rules and regulations are displayed in the clubhouse noticeboard.
Our members have represented Australia at events such as the IMSSU World Championship, the European Championship, Oceania and the Bianchi Cup.
The Southern HIghlands Is Our Home
The Bowral Pistol Club is well supported by local Council Members of Wingecarribee Council and state representative.
Club Approval Number: 403897182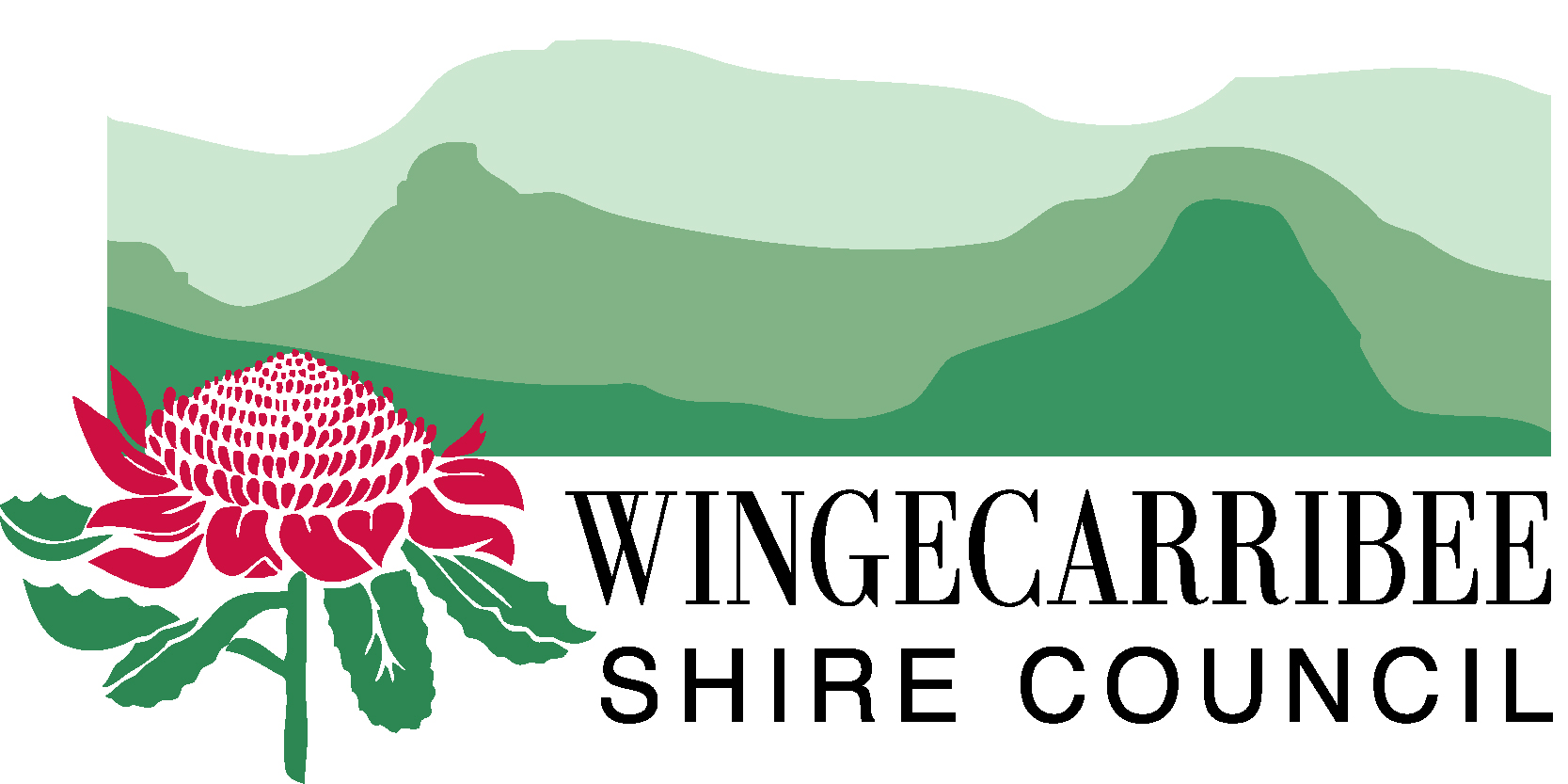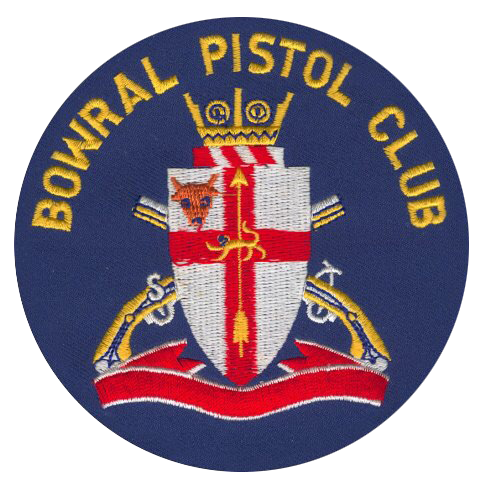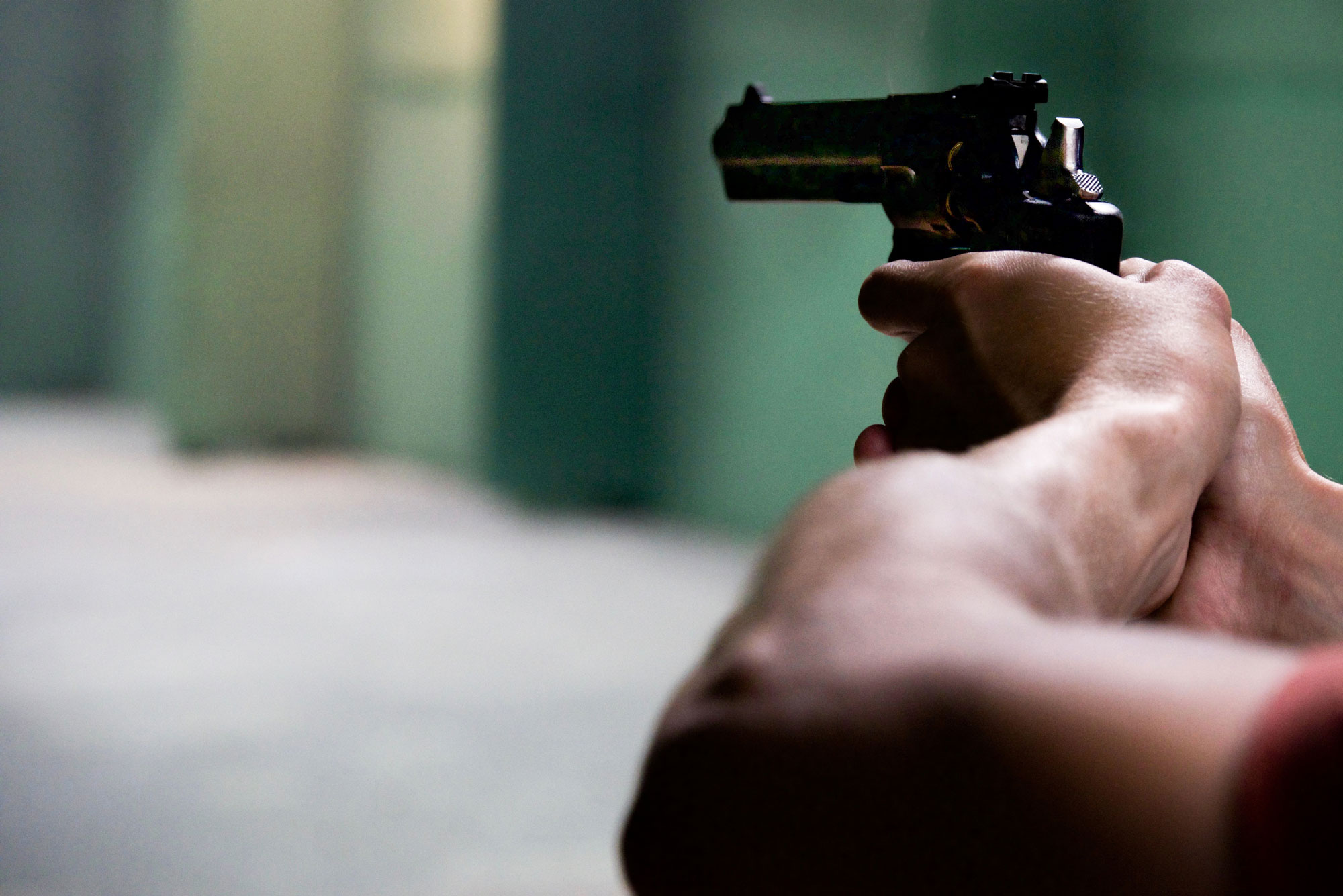 Interested In Pistol Shooting?
Vistors are always welcome to come and see what we do. Shooting is primarily on Sundays and Wednesdays but it is recommended that you check with the Club Secretary before attending the Range.
What's Available At Bowral Pistol Club
Different Styles Of Shooting We Offer
As our range approval is rated at NATO pistol, shooters can not exceed a muzzle velocity of 1500 ft/sec. We can use on our range up to 12mm/45 calibre.
ISSF
In all ISSF target pistol shooting events, competitors aim at a 10 ring target in the standing position, using only one hand to fire the pistol.
ISSF target pistol shooting events include 10m Air Pistol, 50m Pistol, 25m Pistol, Rapid Fire Stage, 25m Rapid Fire Pistol, 25m Centre Fire Pistol and 25m Standard Pistol.
ISSF Matches are shot every Wednesday from 10am and every Sunday from 10am. Contact Peter Harris on 0438 851 009.
Service Pistol Match
The main Service Pistol Match shot at Belanglo is the 25m Service Match. Pistols used for the Match are short barrelled centrfire revolvers, typically .38 or 357M calibre.
The Match requires shooters to fire a sequence of shots in various positions (lying, sitting, kneeling and standing) at different ranges (from 8 to 25m), shooting against the clock.
Service Pistol Matches are shot on the 1st Sundays of each month. Contact Tom Mazar on 0418 455 185.
Single Action
Single Action Shooting requires shooters to use the guns of the Old West - single action Colt Style Revolvers, Lever Action Rifles and Shotguns. Shooters are expected to dress in the style of the Old West and to take on shooting names reminiscent of the period.
Matches are scored on speed and accuracy. Shooting at steel plates, typically some 10 - 20 m away, the shooter is required to use each of their four guns as fast as possible, in prescribed sequence, with severe penalties for misses.
Single Action shooting takes place on the 1st Sunday of each month. Contact Hank Dykstra on 0418 248 693.
Metallic Silhouette
Metallic Silhouette is a series of matches which involves shooting metal cutouts of chickens, pigs, turkeys and rams cut to various scales and set at varying distances from the competitor, depending on the specific match.
All the matches at Bowral Pistol Club are 40 shot matches. The matches can be shot from the standing, prone or creedmore positions.
Metallic Silhouette shooting takes place on the 2nd Sunday of each month. Contact Peter Harris 0438 851 009 or Grace Tobler 0456 122 511
IPSC
In IPSC (International Practical Shooting Confederation) a variety of target types are used (paper, steel, stationary and moving, scoring targets and penalty targets). There is no set way these targets are arranged or how many targets are used in a match.
The competition organiser creates a number of 'stages' to create a shooting challenge that competitors have to solve as accurately and as quickly as possible.
IPSC shooting takes place on the 2nd Sunday of each month. Contact Garry White on 0416 421 044.
Rifle Shooting
As the name suggests we are primarily a pistol club, but we are approved by the NSW Firearms Registry for rifle shooting but restricted to a velocity of only 1500ft Lead Pistol Cartage per second and must show proof of membership of APA or SSAA.
Lever action rifles are an integral part of the Single Action shooting sport where they are used in conjunction with single action pistols and shotguns 
For more information about this discipline, please contact Grace Tobler on 0456 122 511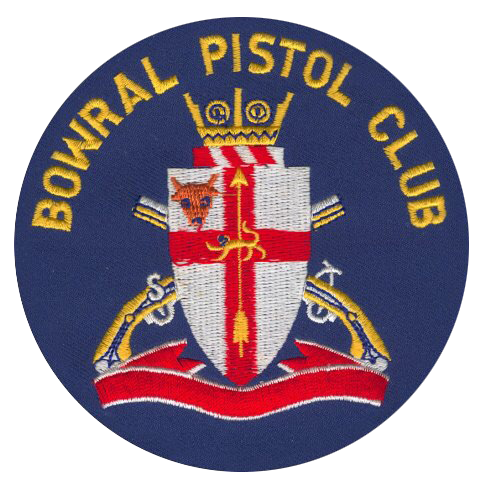 Visitors wanting to use our range are welcome. Please register your interest or intent by contacting the club by email or phone.
Shooting –
A Family Sport
Pistol shooting is an enjoyable and safe family sport, open to people from 12 years of age onward.  The sport is very safety conscious and strictly controlled by Law.
Information sheets on the owning and storing of guns are available on the NSW Firearms Registry website below.
Bowral Pistol Club has been approved to shoot a new discipline, Wild Bunch 911 will be held the Saturday afternoon prior to the scheduled Single Action Shoot. if you have any interest in this please contact Hank – 0418 248 693
We have introduced a $30.00 fee to new members obtaining a safe handling course, these will need to be booked in advance. To book a safe handling course contact Peter Harris: 0438 851 009 or Grace Tobler: 0456 122 511or info@bowralpistolclub.net 
If you require the use of club guns for a scheduled event, we ask that you contact Peter Harris on 0438 851 009 so he can arrange for the club guns to be brought out to the range.
All rifle shooting is to be with lead projectiles only. NO JACKETED AMMUNITION of any type is permitted. NOTE: 
Ranges 3, 4, 5 & 6 only use up to .38 calibre. 
Air Pistol shooting will be carried out at Belanglo on Range 7, which is now dedicated to Air Pistol only. Air Pistol can be shot any weekend as it won't conflict with any other shooting event.